Playground Maintenance Checklist
Posted on Auguest 5, 2009 by John Leonardi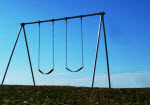 Need a checklist for regular maintenance on your playground? Whether your playground is new or old, you need to regularly maintain the elements, surfaces, and stay on top of changes in the field.
Checklists, starting on page 43. General maintenance, surfacing, security of hardware, routine inspection, etc. http://www.cpsc.gov/CPSCPUB/PUBS/325.pdf
Resources
National Recreation and Park Association. Standards and guidelines, inspection kits and resources, CPSI forms and documents, playground related associations. http://www.nrpa.org/Professional-Development/Certification/CPSI/Resources-and-Links/
US Consumer Product Safety Commission: Playground Safety Publications. http://www.cpsc.gov/cpscpub/pubs/playpubs.html
Certified Playground Safety Inspector Program (CPSI). http://www.nrpa.org/CPSI/
Below are suggested recommendations for specific cleaning issues on the Composite decking:
Dirt and Debris
Keep the deck clean by sweeping to remove dirt and debris. If necessary, mild soap and warm water can be used with a scrub brush to gently remove stubborn spots.
Water Spots
As with all products containing wood, tannin stains can occur. ChoiceDek products should be allowed to weather naturally for about 12 weeks before these stains are addressed. Using a deck brightener containing oxalic acid should remove these spots. For specific product recommendations please contact ChoiceDek Customer Service at 800-951-5117.
Oil and Grease Stains (including lotions and candle wax)
Household degreasing agents, such as Dawn dishwashing detergent, should be used to remove the oil and grease stain as soon as the stain is noticed. Be sure to thoroughly rinse the detergent off the deck with hot water. If the stain sits for more than a few hours the most effective method of removing it is with an oil stain remover such as Pour-N-Restore.
Mold
Based on our testing the most effective cleaner for quickly removing mold stains is Olympic Premium Deck Cleaner. Please note that Olympic Deck Cleaner is a bleach based cleaner and may temporarily lighten the surface appearance. After cleaning, for long lasting results use Spray and Forget as an inhibitor. Spray and Forget can also be used as a cleaner in situations where instant results are not needed. Please note that Spray and Forget is a non-bleach cleaner that will not lighten the deck. Please refer to Mold and Mildew Cleaning for more information on mold removal.
Pressure Washer
You can use a pressure washer to clean the decking. Always use a fan tip blade with no more than 1300 PSI, and do not apply closer than 8-10" from the deck surface. Doing so may cause damage to the surface of the decking.
Scratches or Surface Abrasions
Markings of this type on your deck should fade within 12-16 weeks of installation. Using a deck wash containing hypochlorite (bleach) can speed this process up after natural weathering has occurred.
Rust stains / stubborn spots
A cleaner containing oxalic acid, commonly known as deck brighteners, can be used to remove these stains. In order to achieve desired results, the cleaner may need to sit on the stain for up to 15 minutes prior to rinsing. For specific product recommendations please contact ChoiceDek Customer Service at 800-951-5117.
Removing Ice or Snow
Calcium chloride or rock salt can be used to remove ice from ChoiceDek products.
*Follow all package directions for proper usage, safety precautions and disposal. In some cases more stubborn stains will require reapplying cleaners until the desired level of cleanliness is achieved. At times, brushing the deck with a hard bristle brush may be necessary to remove any stubborn staining. Remember to always test chosen cleaners in a small inconspicuous area of your deck for approved results. Never mix any other cleaners (ammonia, phosphoric acid, etc.) with bleach.